Posted By: Saad Aziz on October 13, 2018 | 09:57:48
PEMRA Issues Notice To Geo News & Dunya News For Airing False News About Asad Umar & Shehryar Afridi




پاکستان الیکٹرانک میڈیا ریگولیٹری اتھارٹی پیمرا نے ان ٹی وی چینلز کو نوٹس جاری کیا ہے جنہوں نے گزشتہ روز وزیر خزانہ اسد عمر سے وزیراعظم کی ناخوشی اور وزیر مملکت داخلہ شہریار آفریدی کے سرکاری گھر پر خزانے سے آرائش کیلئے رقم خرچ کرنے کی خبریں نشر کی تھیں ۔

نوٹس میں کہا گیا ہے کہ یہ خبریں جعلی ہیں اور ان کی فوری تردید کی جائے بصورت دیگر تادیبی کارروائی کی جائے گی اور لائسنس بھی معطل کیا جا سکتا ہے ۔

یہ خبر وزارت اطلاعات نے ٹی وی چینلز کے رپورٹرز کو واٹس ایپ کے ذریعے فراہم کی ہے اور ابھی تک اس کا باضابطہ نوٹس کہیں پر بھی اپلوڈ نہیں کیا گیا ۔

حکومت کا جاری کردہ واٹس ایپ فرمان



PEMRA has taken Notice of telecast of fake, baseless and unverified news reports on TV channels last night against Finanace Minister Mr. Asad Umar and the State Minister Mr. Shaharyar Afridi.
PEMRA in its notice has directed TV channels to immediately air rebuttal or furnish evidence in support of their news (if any) within 02 days.
Failing which PEMRA shall be constraint to take action as per law which may inter-alia includes imposition of fines and or suspension of broadcast of channels who have aired these fake news.
Source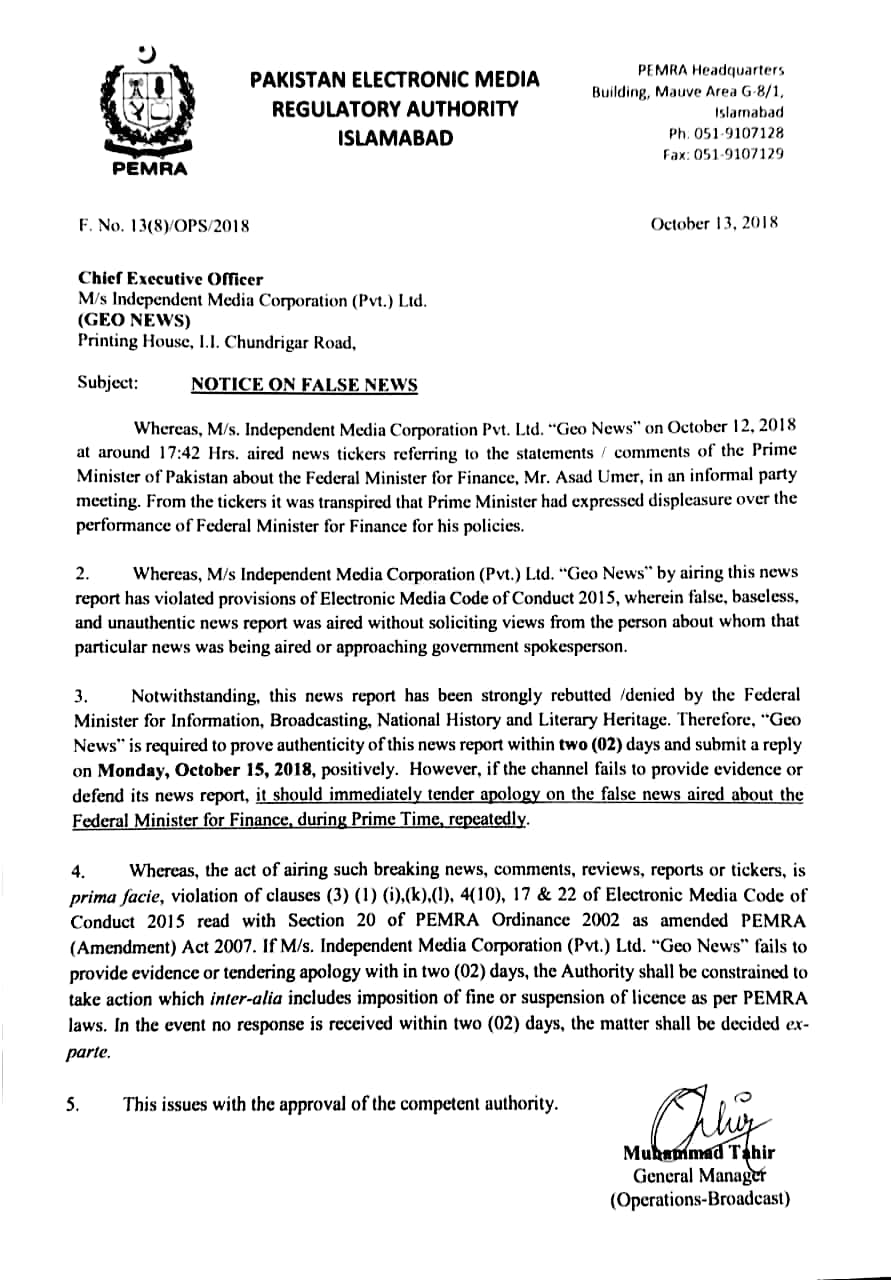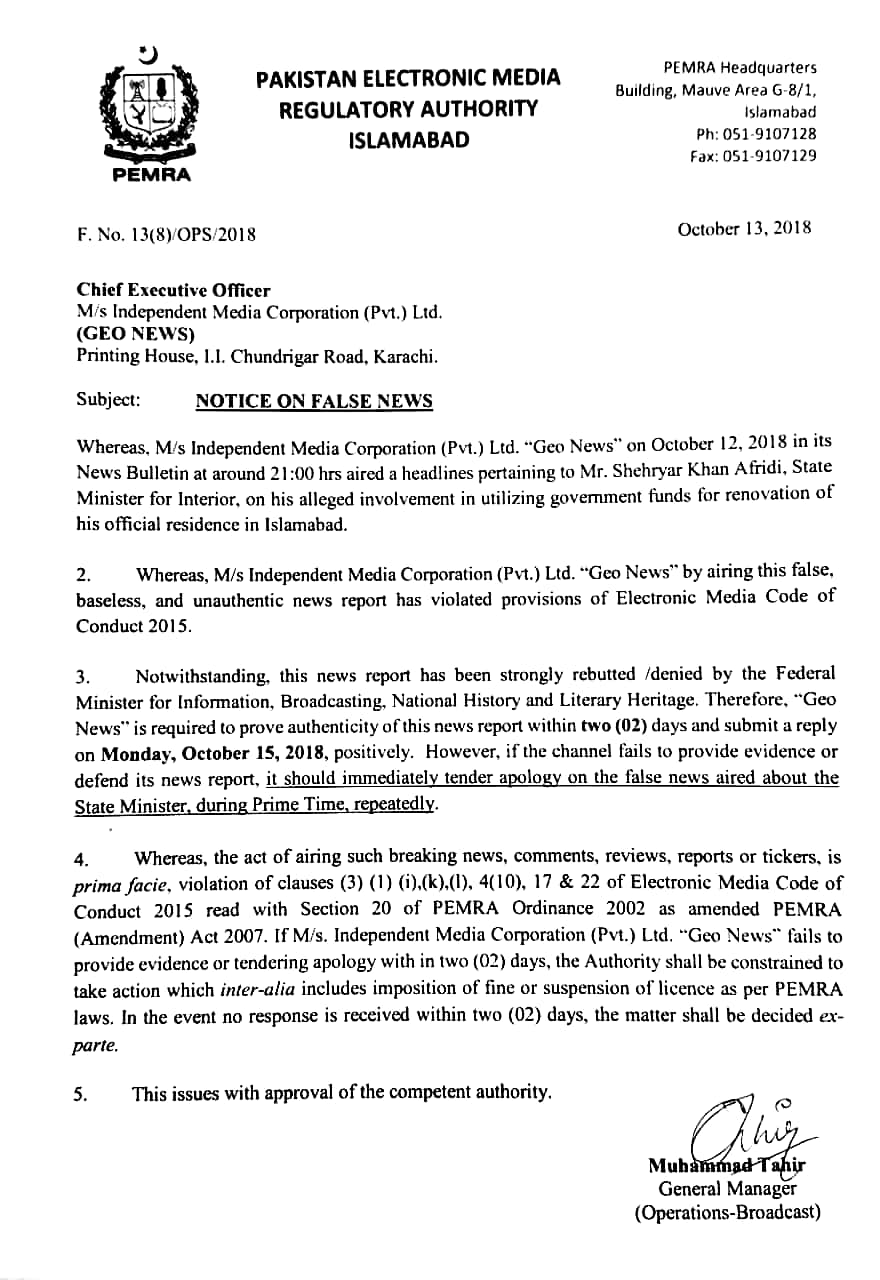 پیمرا کا وزیرِ خزانہ اسد عمر اور وزیرِ مملکت برائے داخلہ شہریار آفریدی سے متعلق غلط خبر نشر کرنے پر دنیا نیوز اور جیو نیوز کو نوٹسز جاری. دو روز میں جواب طلب. pic.twitter.com/7Fouy13AnO

— Report PEMRA (@reportpemra) October 13, 2018
Comments...